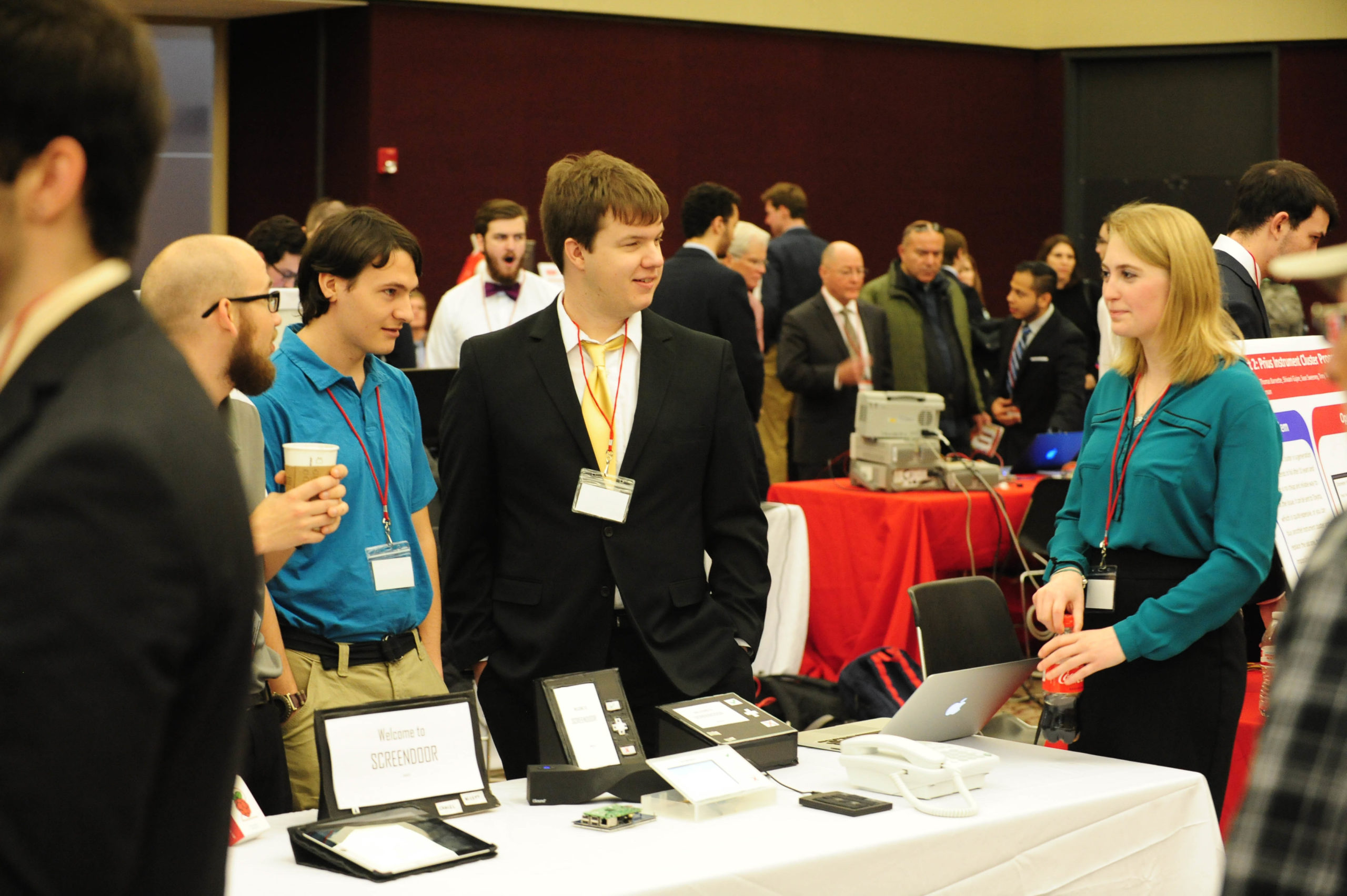 Join us in person when our final semester project teams present their completed projects. We have some fantastic projects – everything from a probe that measures conductivity, temperature, and depth for oceanographers to a project that deters elephants for farmers in sub-Saharan Africa.

Friday, November 19, 2021
1:00pm – 4:00pm
Event day schedule coming soon!
Project 1:
Mini D-VAR Device Simulations
Project 2:
Wireless IoT Thermistor Sensor
Project 3:
PocketBeagle for Robotics Education
Project 4:
FPGA for Robotics Education
Project 5:
Smart Hone Technologies for Aging in Place
Project 6:
Automated Aquaculture Live Feed Device Feedback Enhancement and Optimization
Project 7:
Race Car Power Distribution Module V2.0
Project 8:
Wireless Electronic Shopping Label System
Project 9:
Automation of Soil Weighing Station – Phase 2
Project 10:
Golf Ball Finder
Project 11:
Pedestrian Alert System for Autonomous Vehicle
Project 12:
TI-Innovator Hub Data Acquisition Tool
Project 13:
Seawater-Based Ebb-and-Flow Hydroponic System
Project 14:
Power Management Test Environment
Project 15:
Turtlebot2 Robotics Platform
Previous Design Day Projects